| | |
| --- | --- |
| Nom de l'ONM | Haemophilia Association of Mauritius (HAM) |
| Localisation | Vacoas, Maurice |
| Date de fondation | 2008 |
| Membres en activité | 225 |
| Nombre de personnes atteintes d'un trouble de la coagulation aidées | 103 |
| Site internet* | www.haemophilia.mu |
Les réponses à nos questions ont été révisées pour apporter plus de clarté.
Quelle est votre mission et votre vision ?
Notre vision, c'est qu'en travaillant ensemble, nous pourrons faire cesser les saignements. Notre mission est de construire un État au sein duquel les personnes atteintes d'un trouble de la coagulation sont correctement diagnostiquées et reçoivent un traitement et des soins de qualité pour vivre une vie normale.
Quelles sont les difficultés auxquelles vous êtes confronté·es ?
L'une de nos plus grosses difficultés, c'est que Maurice ne dispose d'aucun·e d'hématologue. Nous avons tenté de surmonter cela par l'éducation, la sensibilisation et le plaidoyer, mais ce n'est pas facile. Nous essayons d'appliquer au mieux les Recommandations de traitement de la FMH, et de travailler en étroite collaboration avec les autorités locales.
Travaillez-vous avec d'autres ONM de votre région ?
Nous avons déjà participé au Programme de jumelage de la FMH avec la South African Haemophilia Foundation, qui était notre partenaire. L'an dernier, nous avons été partenaire de la Haemophilia Association of Lesotho (HAL) dans un autre jumelage. Nous sommes très fier·es d'être désormais en capacité de partager avec d'autres organisations les connaissances que nous avons acquises.
Quel a été votre principal succès en 2022 ?
En 2022, nos principales réussites ont été : permettre à notre communauté de se soigner à domicile, mettre en place des soins conformes aux Recommandations de traitement de la FMH, proposer des formations en kinésithérapie, et commencer notre jumelage avec la HAL. Nous avons également pu effectuer des actions de plaidoyer auprès du ministère de la Santé, du réseautage aux niveaux local et international, ainsi que des collectes de fond. Nous avons rencontré des difficultés, notamment de la part de responsables politiques qui ont parfois changé leurs financements, ce qui a pu freiner notre élan. Pour faire face à la situation, nous avons créé une équipe technique qui se chargera de faire du plaidoyer auprès du gouvernement.
Quels services votre ONM propose-t-elle à la communauté des troubles de la coagulation ?
Nous aidons à sensibiliser le grand public et à lui permettre de s'éduquer. Nous proposons aussi des soins à domicile et un suivi psychologique aux personnes de la communauté, pour nous assurer qu'elles soient soutenues et aient accès à des soins et des traitements adaptés.
Ces dernières années, qu'avez-vous vu s'améliorer au sein de votre communauté grâce au travail de votre organisation ?
Les personnes atteintes d'un trouble de la coagulation peuvent désormais vivre une vie plus proche de la normalité. L'absentéisme à l'école et au travail a pu être réduite, et les enfants peuvent désormais, pour la première fois, faire des activités sportives et jouer avec leurs camarades.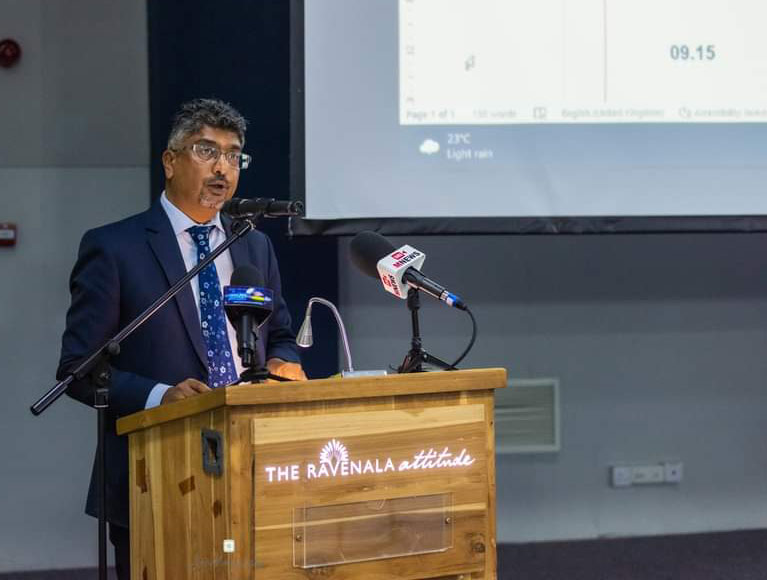 Dans le cadre de votre travail de plaidoyer, avez-vous tenté de collaborer avec les autorités pour changer les politiques en lien avec les troubles de la coagulation ?
En effet. Grâce à nos actions de plaidoyer, le concentré de facteur de coagulation (CFC) figure désormais sur la liste des médicaments essentiels de Maurice, et les patient·es présentant une hémophilie sévère sont toutes et tous sous prophylaxie. Nous avons pu y arriver à force de patience et de persévérance, et surtout grâce à la régularité de nos efforts.
Comment envisagez-vous l'avenir de la communauté des troubles de la coagulation dans votre pays ?
Des personnes atteintes d'un trouble de la coagulation qui vivent une vie normale, qui prennent efficacement en charge leurs saignements à domicile, qui grandissent avec moins de problèmes articulaires, qui continuent à bénéficier de la recherche sur les troubles de la coagulation et qui participent à des activités sportives.
Comment qualifieriez-vous votre expérience de travail avec la FMH ?
La HAM a beaucoup progressé grâce à notre collaboration avec la FMH : nous avons tiré beaucoup d'avantages du soutien fourni. Par exemple, les opportunités de réseautage, le Jumelage, le soutien à la recherche, les conseils, les dons de produit et les bourses des CIFH ont rendu notre organisation plus forte. Aujourd'hui, les professionnel·les de la santé sont de plus en plus sensibilisé·es aux troubles de la coagulation, et peuvent ainsi prescrire les traitements nécessaires. Pour les personnes atteintes d'un trouble de la coagulation, cela signifie avoir accès à des soins et des traitements adaptés, et pouvoir vivre une vie beaucoup plus normale, avec moins de problèmes articulaires.
Y a-t-il des événements ou initiatives à venir dont vous aimeriez parler ?
Nous allons bien sûr fêter la Journée mondiale de l'hémophilie ! Nous avons également hâte de lancer une initiative pour l'établissement d'un Conseil médical et scientifique consultatif, et de travailler avec le Mauritius Institute of Health pour proposer une formation spécialisée d'hématologie au personnel infirmier, sur l'hémophilie, la thalassémie et la drépanocytose.
Avez-vous un message particulier à faire passer à la communauté mondiale des troubles de la coagulation ?
Nous voulons encourager les autres ONM à profiter des ressources proposées par la FMH, et à participer aux activités qu'elle organise, pour renforcer le niveau de soins qu'elles peuvent offrir à leurs communautés respectives.
Pour en savoir plus sur le rôle que jouent grâce à leur collaboration la FMH et les ONM dans les communautés locales des troubles de la coagulation, nous vous invitons à lire notre article « Les organisations nationales membres, au cœur de la FMH » ici.
Pour lire le premier article de cette série, qui concerne l'ONM du Mexique, cliquez ici. Pour consulter celui sur l'ONM du Costa Rica, c'est ici.
*Avertissement : ceci est un site externe et son contenu n'a pas été développé par la FMH, ni ne fait l'objet d'une quelconque validation par celle-ci.