Parin is a 5-year-old boy with hemophilia B. At eight months old, he began to suffer from bruises on his chest and around his knees. His first pediatrician told his parents that it wasn't anything to be worried about, and that all they should do is put an ice pack on the bruises. But as the months passed, his condition got progressively worse, and he was seen by one pediatrician then another, and then another, until he had been seen by five—none of whom correctly diagnosed him. At a year old, he hit himself playing and his gums bleed for three days. Only then was he finally referred to a hematologist and properly diagnosed.
Don't be afraid. Hemophilia is not the end of the world. Parents, be brave, be an example. Join the [local bleeding disorders community] and help all the parents. We as a team should make sure our kids have a better future."
Life after diagnosis has been completely different for Parin and his parents. For him, having access to treatment product has meant he can be more active, play with his peers and spend less time in the hospital. For his parents, it means having a greater peace of mind and a better quality of life. Parin's example proves the importance of education: if his first pediatrician had known the signs of hemophilia, he would have been diagnosed better.
Education is a key WFH Humanitarian Aid Program offering. The Program provides training events and educational material that can help healthcare practitioners (HCPs) recognize the symptoms of a bleeding disorder so they can make a diagnosis themselves or refer the child to a specialist. Training is also offered to specialists who work with PWBDs to help them more effectively manage donated treatment product and support patients. During the June visit, the Program team delivered a day and a half of training to hematologists in the country.
Divya, Parin's mother, explains that education plays a very important role at her son's school. Many teachers didn't know what hemophilia was before they met Divya and had no idea what to do when he had a bleed. By showing them what signs to look for, they were empowered to better manage his acute bleeds. Also, thanks to the work of the NMO, the Hemophilia Federation of India, teachers now know to contact an HTC for more severe episodes—leading to an ever greater level of care for the young boy.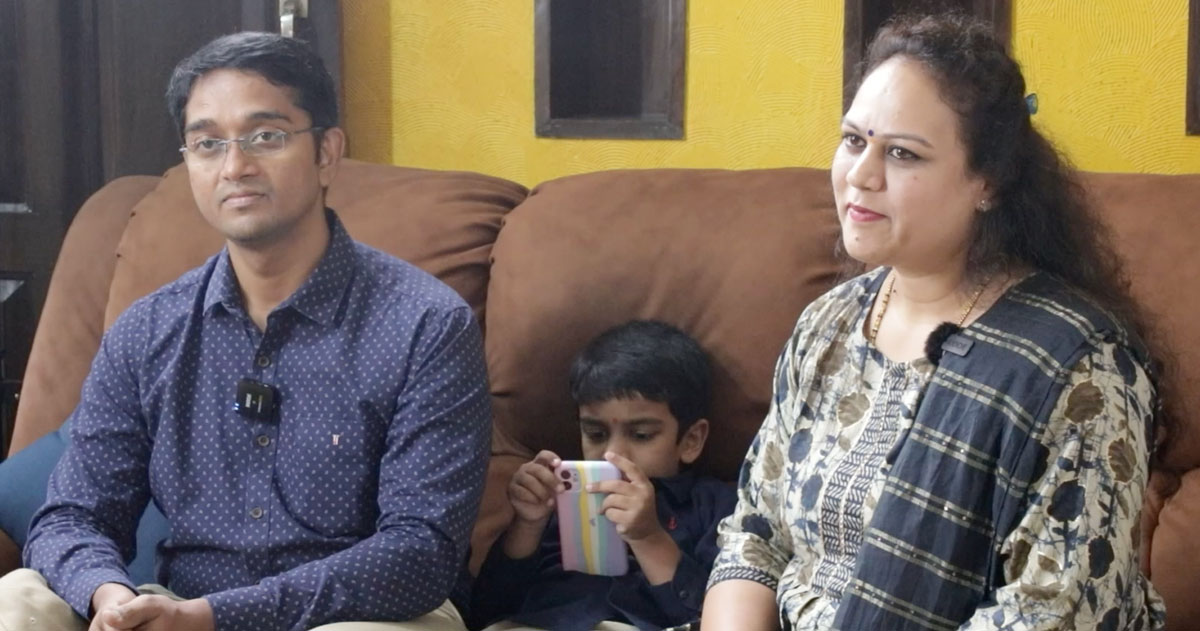 Today, Parin's parents can let him play without fear that he will hurt himself if he has a bleed. He has become so comfortable with injections that if he feels unwell, he will ask for an injection; even at his young age, he realizes that factor is a good thing that takes the pain away. One big driver of Parin's reduced bleeds is the fact that he is on prophylactic treatment. For children like him, prophylaxis can mean going from frequent debilitating bleeds to rare bleeds. In short, a chance at a normal life.
Over 30 million IUs of factor have been donated to India through the WFH Humanitarian Aid Program so far in 2023. Since 2015, over 360 million IUs of factor have been donated to India. To find out more about the WFH Humanitarian Program, please click here.
About the WFH Humanitarian Aid Program
The WFH Humanitarian Aid Program improves the lack of access to care and treatment by providing much-needed support for people with inherited bleeding disorders in developing countries. By providing patients with a more predictable and sustainable flow of humanitarian aid donations, the WFH Humanitarian Aid Program makes it possible for patients to receive consistent and reliable access to treatment and care. None of this would be possible without the generous support of Sanofi and Sobi, our Founding Visionary Contributors; Bayer, CSL Behring and Roche, our Visionary Contributors; Grifols, our Leadership Contributor; and Takeda and Japan Blood Products Organization, our Contributors. To learn more about the WFH Humanitarian Aid Program, visit www.treatmentforall.org.