Restrictions – Montreal opening
COVID-19 restrictions are being lifted throughout Canada! As of right now, the vaccination passport in no longer required in Quebec. As of April 1, 2022, there will no longer be pre-arrival COVID-19 testing requirements for visitors to Canada. For more information, read Pandemic restrictions in Montreal: what you need to know.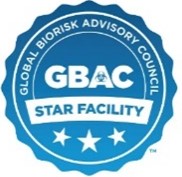 The Palais des congrès de Montréal, has obtained the GBAC Star certification. It thus becomes the first convention centre in Quebec to receive this internationally recognized certification. Click here to learn more about the GBAC Star certification.
Our hybrid format allows us to offer different registration options to better suit the members of our global bleeding disorders community. Whether you can join us in-person at the Convention Centre in Montreal, or virtually from the comfort of your home or office, we want you all to experience this major event!
Learn more about our registration options, and which sessions, activities, and resources are included with each of them, here:
LATE-BREAKING SESSIONS – in-person and live streaming
May 9, 13:30 to 14:30
Session 1: late-breaking abstract submissions
Four of the best scoring abstract presenters will highlight their high-impact, unique and meaningful studies.
May 11, 13:30 to 14:30
Session 2: late-breaking research
The WFH Medical Program committee will feature up-to-the-minute research on a global stage.
NEWLY DEVELOPED SESSION – available only for PRO+ registrations
May 8, 13:30 to 15:00
Musculoskeletal workshop – the role of HJHS and HEAD-US: assessment and follow-up
What are the advantages and the limitations of the HJHS and the HEAD-US—and how can we integrate these two modalities? Join our two leading experts in HJHS and HEAD-US, Carlo Martinoli and Sharon Funk, MD, in this interactive session as they discuss clinical case studies on hemophilic arthropathy, and the impact and practicality of HJHS and HEAD-US in early detection.
The WFH World Congress Housing Bureau offers participants carefully selected hotels at preferential rates within walking distance of the Congress venue. Reserve your hotel room as part of the registration process online.
It is recommended that you validate your visa requirementswith the nearest Canadian embassy or consulate as early as possible. Contact your nearest Canadian embassy by clicking on the following link: travel.gc.ca/assistance/embassies-consulates