Susan Skinner Memorial Fund Scholarship (SSMF) recipients will be granted a once-in-a-lifetime opportunity to attend the WFH 2024 World Congress in April next year. This includes the Congress itself, the Global National Member Organization (NMO) Training, and the WFH General Assembly (GA). Congress brings leading experts, healthcare professionals, advocates, representatives from the industry and other partner organizations from around the world together in one place, offering participants an unparalleled opportunity for networking, knowledge exchange, and self-empowerment.
The SSMF scholarship program—named in honor of the late Susan Skinner, a passionate advocate for the bleeding disorders community—fosters leadership and promotes the active engagement of women from 18 to 60 years-old in the field. Through education, training, and networking, the program equips recipients with the tools they need to become prominent voices for improved care and support for women and girls with bleeding disorders.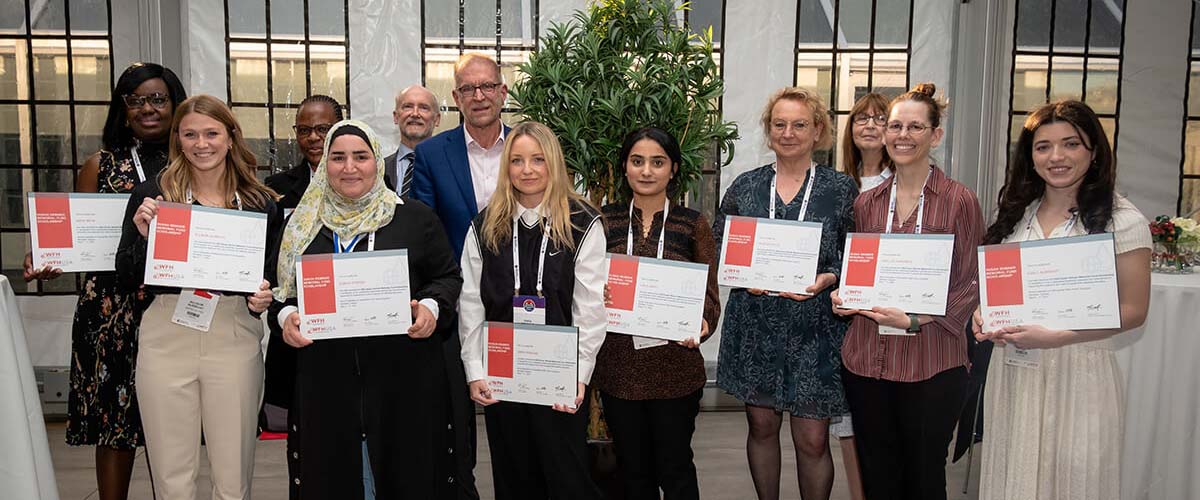 Many past scholars have said that the scholarship has transformed their lives, both personally and professionally. Dara Dowling, 22, from Ireland, now member of the WFH Youth committee, was one such recipient: "I made genuine connections and gained valuable skills," she explains, "that will help me further my involvement in the bleeding disorder community."
If you are a woman advocate who believes in the power of education, networking, and community engagement to drive positive change, we strongly encourage you to apply for the Susan Skinner Memorial Fund Scholarship. Join your peers and help make a difference in the lives of women and girls affected by bleeding disorders by supporting their development, and fostering a more inclusive and supportive global community.
Applications for the SSMF scholarship will be accepted from July 1st until August 31, 2023. For more information on eligibility criteria and the application process, please click here or contact us at [email protected].
To find out more about the WFH Susan Skinner Memorial Fund Scholarship (SSMF), click here.