The myWBDR app has been widely adopted by the global bleeding disorders community since its launch. With its user-friendly interface and functionalities, it makes it easy for patients to monitor and record crucial aspects of their condition, such as bleeds, treatments, pain levels and overall health status. More than just an empowerment tool for individuals, the myWBDR app also facilitates seamless communication between patients and their healthcare providers (HCPs). Using the app, patients can effortlessly share their recorded data with their healthcare teams through the WBDR, enabling more informed decisions and tailored care plans.
The WBDR and myWBDR have been a pioneering force in collecting standardized data from HTCs around the world. The inclusion of VWD in the WBDR will provide researchers with a more comprehensive understanding of the condition's nuances, and will help bridge gaps in data.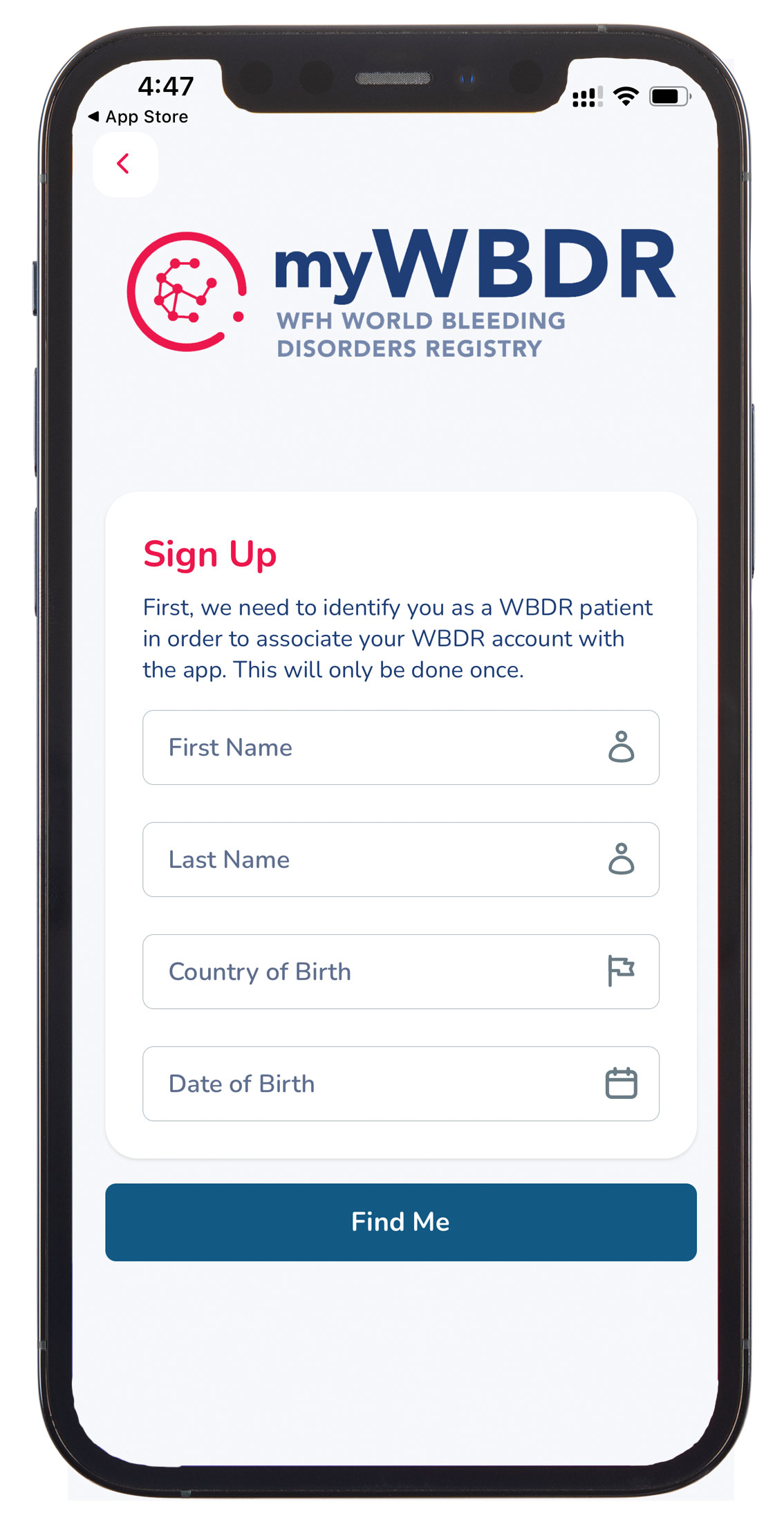 To find out more about the World Bleeding Disorder Registry (WBDR), please click here. To find out more about the myWBDR mobile application, please click here.
The myWBDR app's evolution and expansion has been made possible through the collaborative efforts of visionary partners such as Sobi and Takeda, as well as collaborating partners including Grifols, F. Hoffman-La Roche, Pfizer, and Sanofi.