As a founding member organization of the World Federation of Hemophilia (WFH)—and we too are celebrating an anniversary this year…our 60th!—the NBDF has long been a champion of equitable access to care. Most recently, in 2016, the organization launched the annual Chapter Challenge, which ignites compassion and action in its chapters throughout the United States in solidarity with the global bleeding disorders community.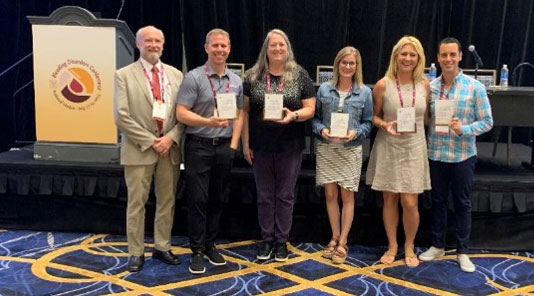 At this year's Chapter Session at BDC, a remarkable result was shared: total funds raised through the Chapter Challenge to date have exceeded the one-million-dollar mark. On hand to personally acknowledge the individual chapters' outstanding efforts were WFH USA Board Chair Eric Stolte and WFH CEO Alain Baumann. An engaged crowd of chapter representatives also heard firsthand from Assad Haffar, MD, WFH Medical & Humanitarian Aid Director, about how their contributions have translated into increased access to treatments, improved patient care, and enhanced educational programs.
Hemophilia of Georgia—who are celebrating their 50th anniversary this year—has played a leading role in making the Chapter Challenge a success through their generous inaugural support which helped motivate chapters throughout the country to rise to the challenge. The non-profit's mission statement, "Hemophilia of Georgia exists so that people affected by bleeding disorders live as normally and productively as possible" belies its far-reaching impact and outsized international presence.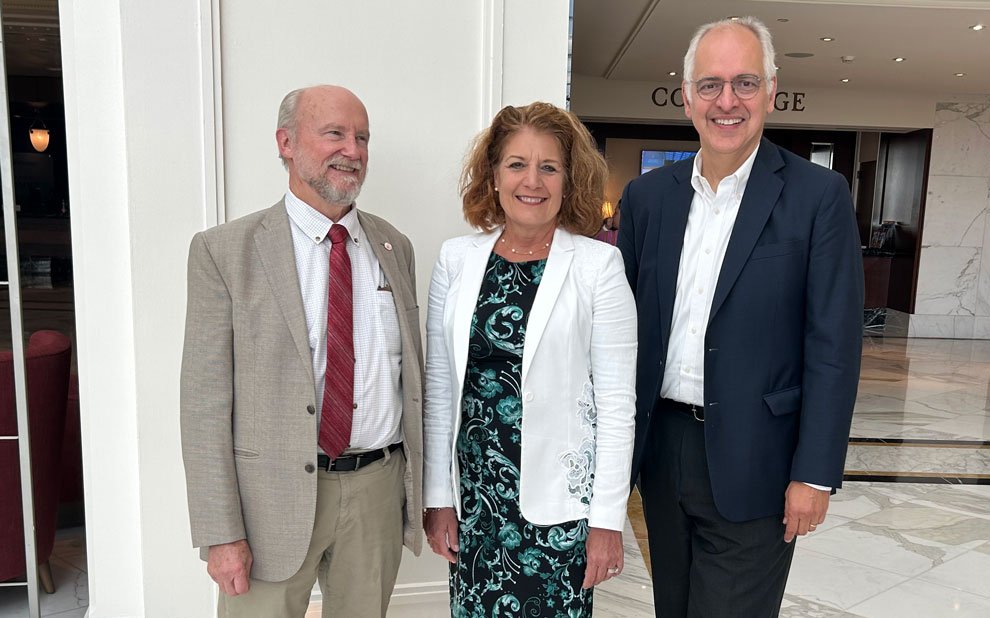 Hemophilia of Georgia recognizes the critical work that the WFH does in transforming the lives of individuals with bleeding disorders across the globe. Our hope is that all Chapters can support the humanitarian mission of achieving access to care for all by participating in the Chapter Challenge. What better way to demonstrate our solidarity and concern as a bleeding disorders community but by helping those less fortunate in developing countries. A quote by the famous Dutch artist Vincent Van Gogh reminds us that "Great things are done by a series of small things brought together". Let our collective efforts to support the Chapter Challenge be the foundation for making a difference in the lives of those with bleeding disorders around the globe.
—Edith Rosato, CEO, Hemophilia of Georgia
Beyond its support of the Chapter Challenge, Hemophilia of Georgia provides substantial program funding through WFH USA in support of the global bleeding disorders community. It has backed initiatives far beyond its borders to address global health inequity, including support for the WFH Humanitarian Aid Program, the recently launched WFH Women and Girls with Bleeding Disorders Initiative, and they have played a key role with the WFH shaping a new generation of advocates through endeavours like the Global Youth Leadership Training. Hemophilia of Georgia's commitment to global health equity—along with its active support of research into cures—has been nothing short of extraordinary.
Funds raised for WFH USA through the Chapter Challenge serve to advance the World Federation of Hemophilia's vision of Treatment for All. To donate to WFH USA, please click here.